poetry. passion. soprano.

La Traviata / ViolettaLa Traviata, Opéra de Tours, 2015
Rosalinde
Rosalinde, Fledermaus, Opéra de Toulon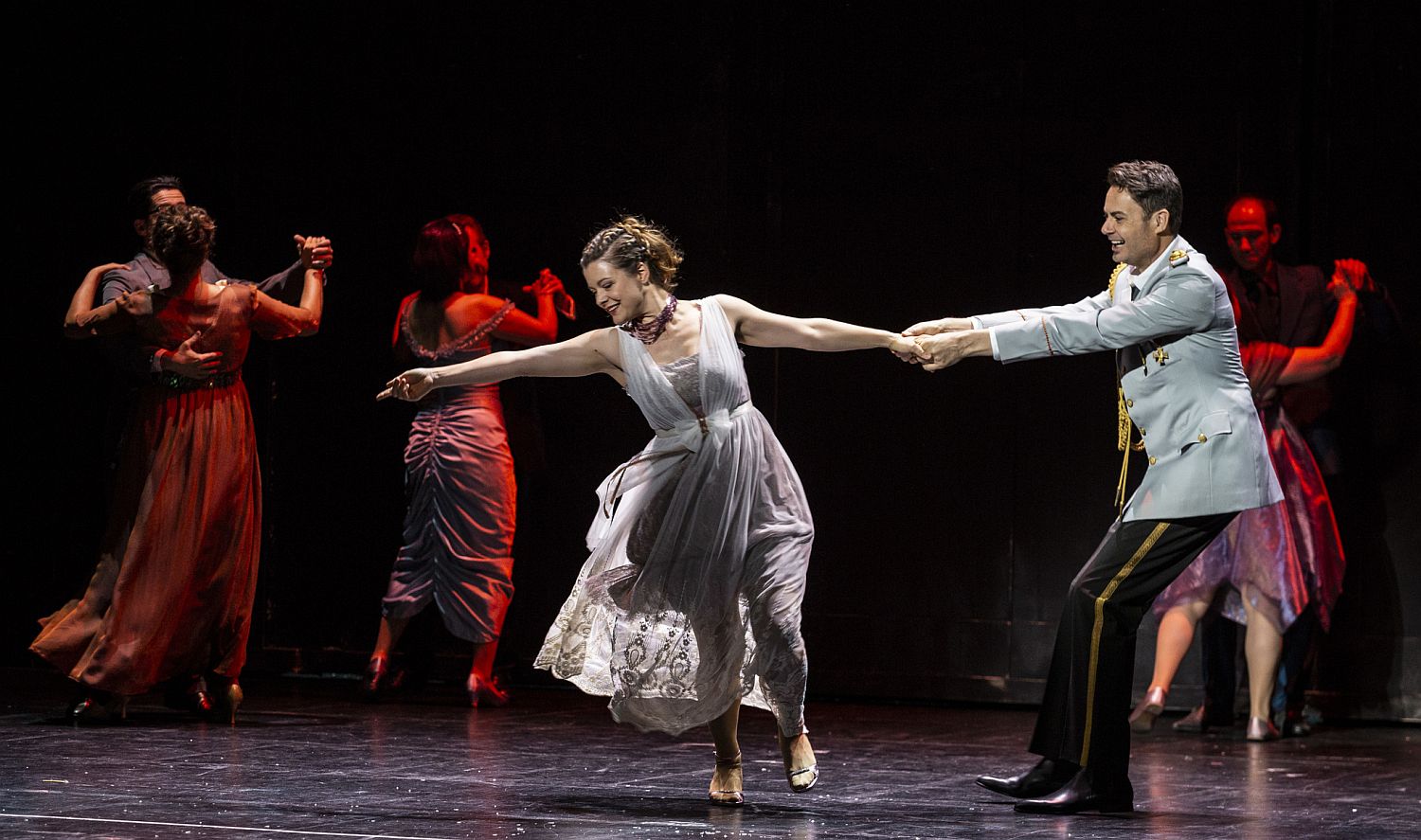 Natascha Rostova
War and Peace, Nuremberg, 2018
Aktuelles
I am asking any colleague working in theatre / opera / concert to complete this questionnaire for the new organization Kreaktiv
– the more people take part the better we can demand solutions for the whole business from the politics.
Link to survey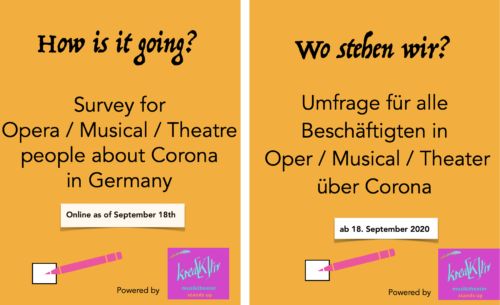 First critics are very positive…
"The cast is very well chosen. Especially Eleonore Marguerre in the title role is great, not only musically. She embodies perfectly the young shy girl from the beginning, but also the loving women who is tempted by a life in luxury. Her voice shows the full range from lyric expression to passionate outburst and convinces as much with her subtleness as with her effortless high notes." Süddeutsche Zeitung, Munich, Jan 20th, 2020
https://www.sueddeutsche.de/kultur/oper-spiel-auf-leben-und-tod-1.4762384
After three years in Geneva I can now step on again as  "Manon" at Staatstheater Nürnberg for 11 times and enjoy lovely french music by Massenet. I really like the very cool and comtemporanian direction by Tatjana Gürbaca, ..  and five wigs and outfits will give it a real fancy appearance!
Set – Marc Weeger    costumes – Silke Willret    conductor – Guido Johannes Rumstadt
Eleonore Marguerre – Manon
Tadeusz Szlenkier – Chevalier Des Grieux
Levent Bakirci – Lescaut
Taras Konoshchenko – Comte des Grieux
Hans Kittelmann – Guillot de Morfontaine
Richard Morrison – Monsieur de Brétigny
Julia Grüter – Poussette
Nayun Lea Kim* – Javotte
Paula Meisinger* – Rosette
Michael Fischer* – an inn- keeper
Johannes Lang – Diener/ Pförtner/ Croupier/ Sergeant
… more dates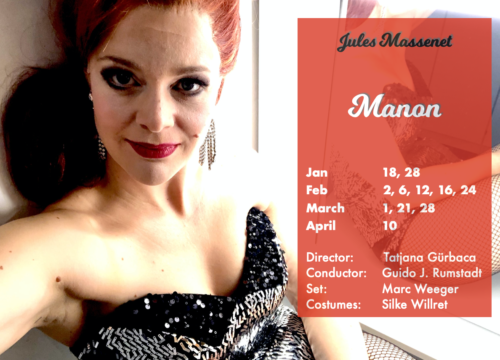 what an immense pleasure to come back to one of my dream roles Violetta in La Traviata, in Andreas Homoki production. Together with Matthew Newlin as Alfredo, Laimonas Pautienus as Germont and Alexander Joel conducting.
Immer wieder wunderbar – Violetta in La Traviata singen, diesmal in Düsseldorf mit Matthew Newlin als Alfredo und Laimonas Pautienius as Germont und  Alexander Joel c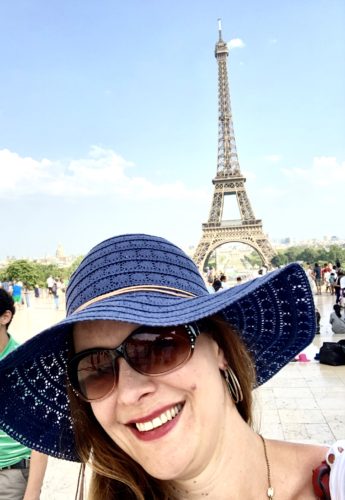 Rehearsing in Paris for my first time singing Mahler's 8th symphony with Radio France, before we're all heading to Orange and the Théâtre Antique in Orange bei den Chorégies for their 150th anniversaery..
DIRECTION MUSICALE Jukka-Pekka Saraste
Magna Peccatrix Meagan Miller
Una poenitentium Ricarda Merbeth
Mater gloriosa Eleonore Marguerre
Mulier Samaritana Claudia Mahnke
Maria Aegyptica Gerhild Romberger
Doctor Marianus Nikolaï Schukoff
Pater ecstaticus Boaz Daniel
Pater profondus Albert Dohmen